commercial information
Get access to more detailed information about Qualicaps® proprietary product line of equipment.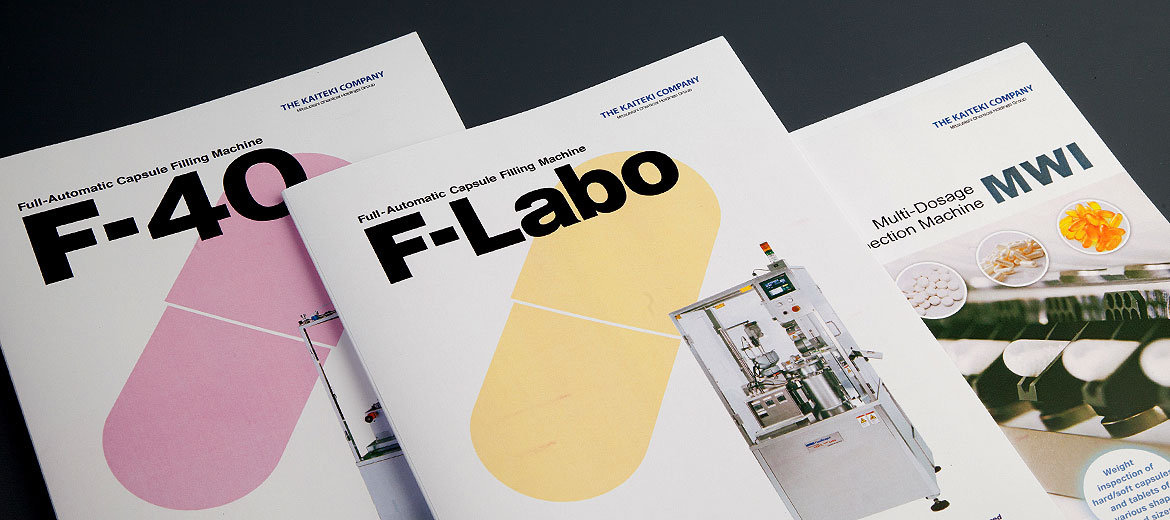 DEBUG elemento incrustado LINE DEBUG
EQUIPMENT GENERAL CATALOGUE

In addition to capsules to support the needs of solid oral dosage form production, we offer a proprietary product line of capsule filling and sealing, check weighing and inspection machinery as well as tablet imprinting machine. Our equipment is suitable for manufacturing on integrated production lines and the company provides comprehensive solutions.

CAPSULE FILLING MACHINE F-LABO

The F-Labo is a high-speed fully-automatic capsule filling machine developed for laboratories to assist with new drug formulation and manufacturing investigations.

CAPSULE FILLING MACHINE F-5/F-40/80/100/150

High-speed fully-automatic capsule filling machines feature a compact size with easy conversion, highly accurate filling and the ability to handle a variety of dosage forms.

CAPSULE FILLING MACHINE WITH AUGER JCF

Fully-automatic filling machine fills using an auger method, which is especially good for products that cannot be filled by compression or vibration.

CAPSULE SEALING MACHINE HICAPSEAL 40/100

Depending on overall capacity needs, the HICAPSEAL 40/100 is available with either 40,000 per hour or 100,000 per hour capability with a change in the drying cabinet.

CAPSULE SEALING MACHINE HICAPSEAL 125

The 125 incorporates a seal detection application and roller height adjustments for accurate seal placement.

QUALI-SEAL KITS

Quali-Seal Kits provide you with everything you need to create a band-seal solution in an easy to use gelatin or HPMC band-seal kit

SOFT CAPSULE MACHINES

Technophar soft gelatin encapsulation machines are plug and play rotary die machines. The Technophar encapsulation machine lineup is capable of producing finished gelatin capsules containing fill material with precise accuracy by using a Programmable Logic Controller (PLC) touch-screen to control all production and process parameters.

CAPSULE WEIGHT INSPECTION MACHINE CWI 60/125/250

The CWI is a highly accurate weight inspection machine especially for capsules.

MULTI-DOSAGE WEIGHT INSPECTION MACHINE: MWI

Designed for optimal usage, this MWI inspects the weight of two-piece capsules, softgel capsules and tablets of various shapes and sizes in the same machine.

CAPSULE VISUAL INSPECTION MACHINE CES 50/100/150

Fully automatic, high-output visual inspection machine designed to inspect filled capsule products.

VISUAL INSPECTION MACHINE FOR TABLETS: VIM+T

This visual inspection machine is a surface inspection machine that inspects the entire tablet.

COMPACT TABLET SORTER MACHINE: QS

The QS compact tablet sorter machine inspects non coated tablets and film coated tablets for a variety of imperfections, including foreign subjects, dirt, fiber, cracks, size and imprint.

LASER IMPRINTING SYSTEM LIS-250D

The LIS marks the surface of softgel capsules and two-piece capsules. The UV marking system eliminates quality issues like smudges and rub off that are caused by ink, as well as the extra costs of inks and die rolls.

LIS-LABO UV LASER PRINTER FOR LABORATORY

The LIS-Labo UV printer for laboratories is ideal for small or R&D batches and samples.

QUALIS-US UV LASER PRINTER

The QUALIS-US UV laser printer is one of the fastest UV laser printers in the world.

TABLET IMPRINTING MACHINE: QI-300

The QI-300 is compact and light-weight yet still maintains high imprinting quality.

TABLET INKJET MARKING SYSTEM IMS-300D

The IMS-300D realizes imprinting on uncoated tablets and oral dissolving tablets.

TABLET IMPRINTING SYSTEM WITH INSPECTION: IS-500/IS-500D

The IS-500 is a tablet imprinting machine with additional inspection capabilities to sort out defective tablets due to appearance or print.