Products
DEBUG en
{E1A57C12-D00E-4308-9CBB-747EAF5BA543}
Qualicaps® is the trusted delivery vehicle for products that promote healthcare. We manufacture empty two-piece hard capsules for solid oral dosage forms and for use in dry powder inhalers, as well as a broad line of pharmaceutical processing equipment.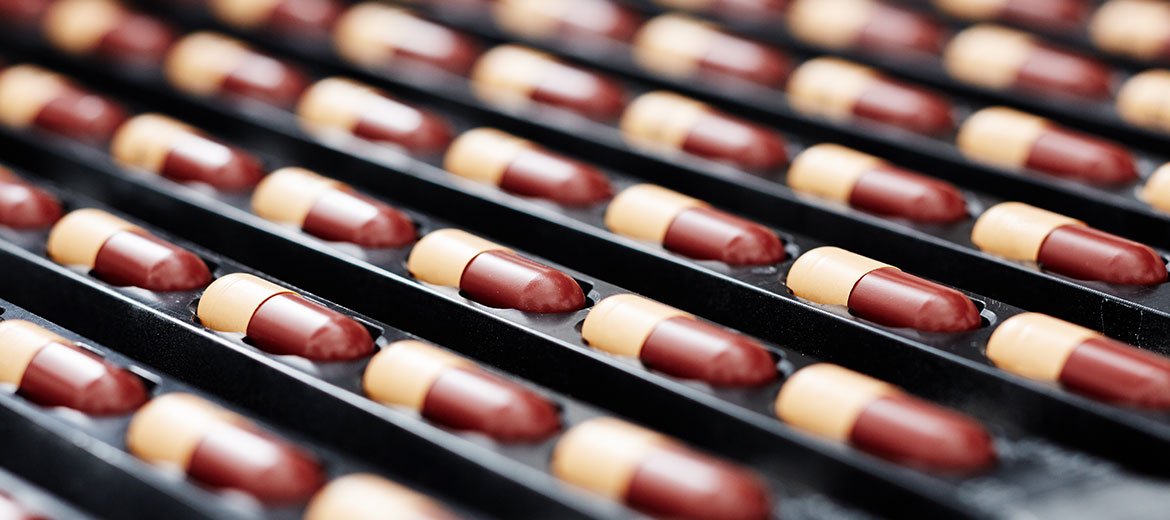 DEBUG elemento incrustado LINE DEBUG
PRODUCING CAPSULES FOR PHARMACEUTICAL AND WELLBEING PURPOSES IS ABOUT QUALITY OF LIFE AND LIFE ITSELF
Qualicaps
®
takes pride in producing each individual capsule with the
objective of delivering superior performance
. We analyze performance from many perspectives: pharmaceutical-grade quality, productivity in filling machines, stability through shelf life, functional properties of delivery, and patient ease-of-use.
Our primary capsule portfolio includes:
Quali-GTM gelatin capsules, the market standard solid dosage form for many years, comply with the stringent requirements of the pharmaceutical industry. They are preservative-free and available for use in both oral and inhalation administration routes.
Quali-V® hypromellose capsules, the trend in market preference, are 100% plant-based and ideal for new oral drug developments, as they are physically and chemically stable. Their low moisture content, 4.0% - 6.0%, also make them the best choice for moisture-sensitive APIs.
Quali-V®-I capsules, specially designed for inhalation through DPIs, have superior functional aerosolization properties, and are controlled for minimal microbial levels.
Qualicaps® Pharmaceutical Equipment
is also engineered with the
high standards of the industry
in mind. From the accuracy of our inspection machines to the precision of our laser printers, the level of quality in our products can only be delivered by a manufacturer with over 120 years in the capsule and related machinery business. Our product portfolio to complement the needs of solid oral dosage production includes:
Capsule filling machines
Capsule band-sealing machines
Visual inspection machines for capsules and tablets
Weight inspection machines for capsules and tablets
Imprinting machines for capsules and tablets
Softgel machines

We also offer a
development and design team
to customize equipment for specialized needs and a
Technical Services team
to help troubleshoot filling and sealing issues.