Qualicaps® Europe launches its high quality and reliable range of titanium dioxide-free capsules.
05/14/2021
News
Capsules
Healthcare
Innovation
Leading
Nutraceutical
Color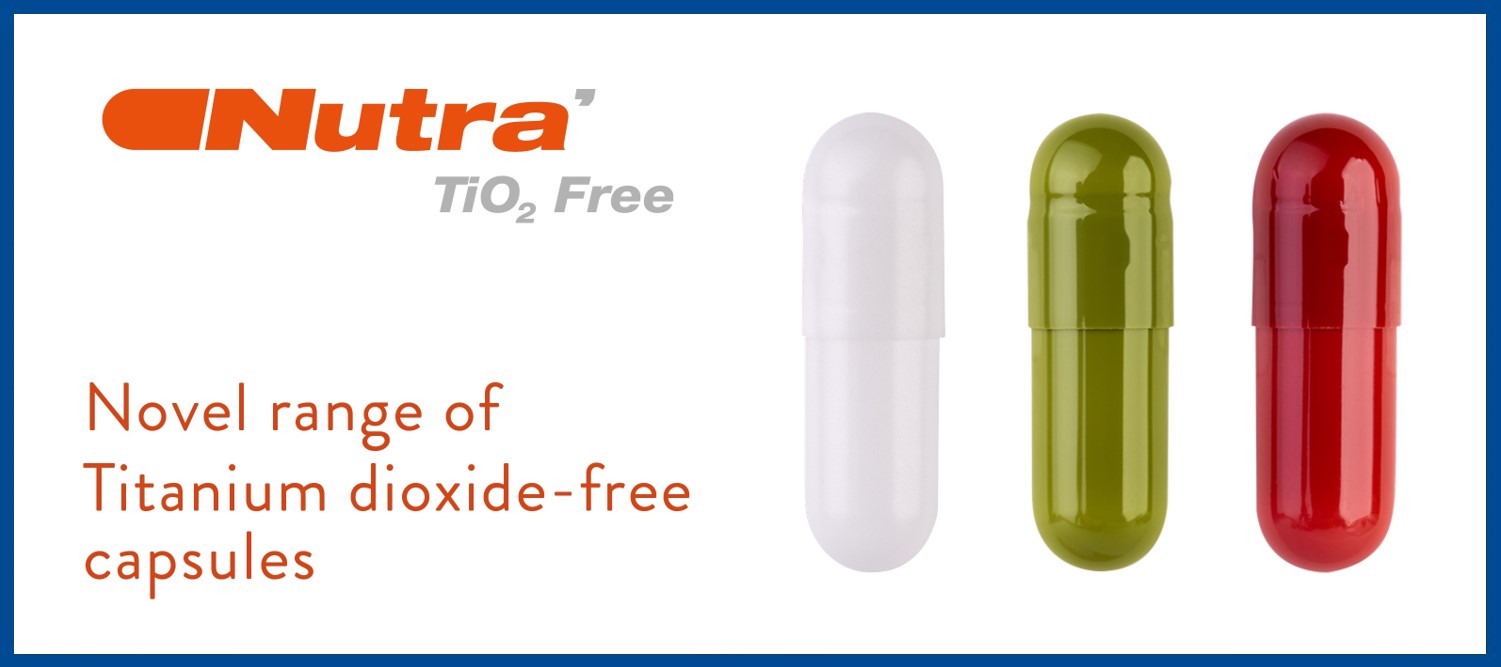 With +120 years of capsule manufacturing expertise, Qualicaps
®
continues to produce all its capsule products with a clear objective in mind: meeting health-conscious consumers' preferences.
As such, in response to an increasing demand for capsule colors without Titanium dioxide, Qualicaps
®
keeps on broadening its product portfolio with the launch of a new range of TiO
2
-free capsules. Available both in gelatin and HPMC, and with excellent machinability, this range of capsules offers the best encapsulation solution for ingredient masking.
In addition to more than 25 color options, Qualicaps
®
has specifically designed an extra white plant-based capsule with high opacifying capability and superior whiteness when compared to other options available in the market. This novel capsule is based on the vegan Nutra'V range formula having its same properties. Qualicaps
®
has conscientiously selected an innovative opacifier and whitening agent with outstanding properties making Nutra'V TiO
2
-free extra-white option an excellent solution for consumer healthcare products.
For further information about our wide range of Titanium dioxide-free capsules,
please contact us.