USING HARD CAPSULES FOR MOISTURE SENSITIVE AND HYGROSCOPIC APIs
09/30/2019
Events
Aerosolization
Capsules
DPI
Hygroscopic
Moisture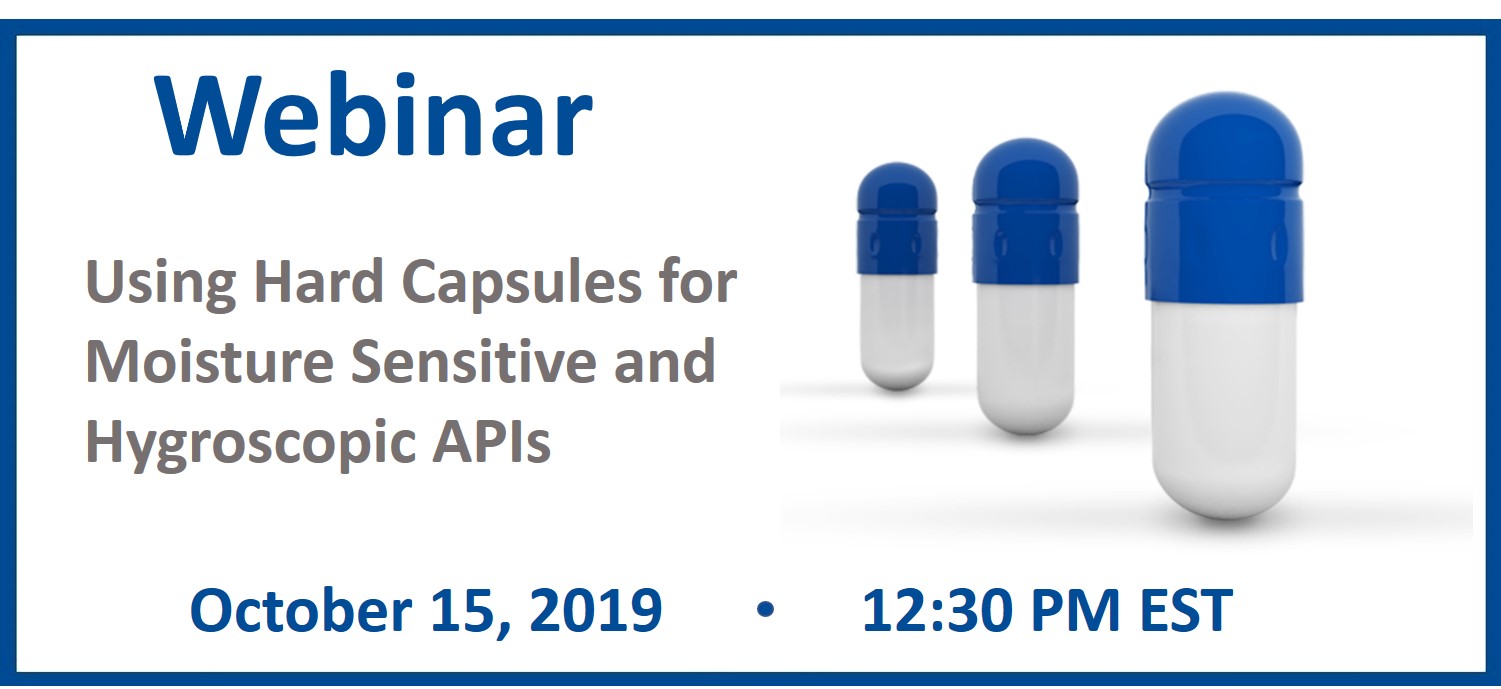 Join us on Tuesday,
October 15, 2019 at 12:30 PM EST
for a webinar that clears up common misconceptions about the use of the hard capsules with
moisture sensitive and hygroscopic APIs
.
For years, the common conception was the hard two-piece capsules are not well-suited to these types of APIs. However, new capsules
with very low moisture contents are now available
for use with very moisture-sensitive compounds and are designed for use with solid oral dose and/or dry powder inhalation.
We will address the causes of API instability, what impacts stability, and possible improvements with the proper hard capsule choice. The information is intended to help in the process of making drug delivery choices.

Click here to register today:

https://www.pathlms.com/aaps/webinars/5945