quali-g™
Quali-G™, first preservative-free gelatin capsule, the market standard solid dosage form designed to meet the demanding requirements of the pharmaceutical industry.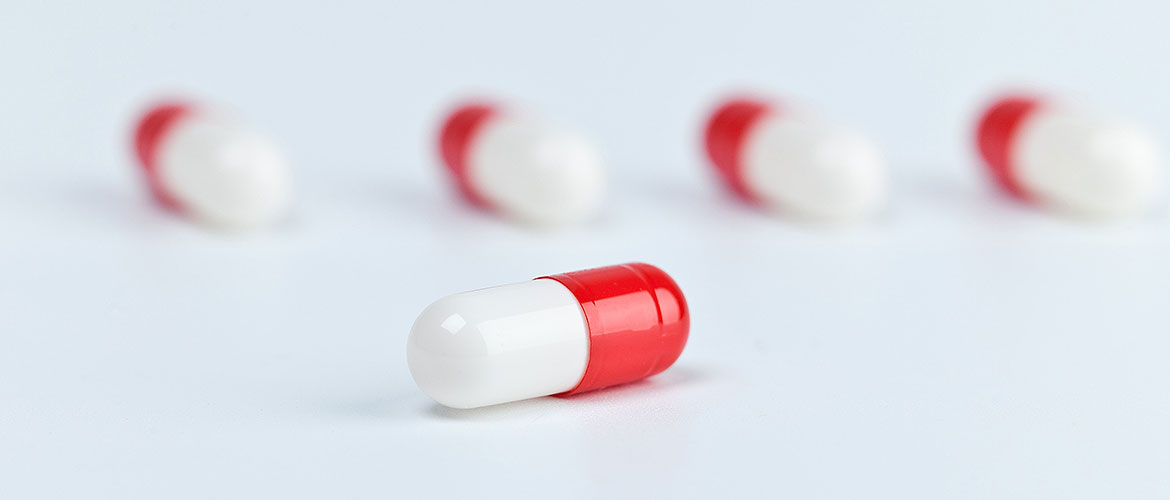 Features of Quali-G™ capsules
Quali-G™ capsules can be used at all stages in the development process, from pre-clinical toxicological testing through all phases of clinical trials, and finally to product launch and commercialization, as they do not undergo any changes in physical and chemical performance when empty throughout their shelf life.

The GMP-compliant manufacturing process is carried out following strict pharmaceutical criteria and certified according to ISO 9001 and ISO 14001. Drug Master Files for the US and Canada have been registered. Quali-G™ capsules are continuously monitored by Quality Control experts in the production process, and are also inspected using an automatic camera system to detect and remove defective units.
Quali-G™ capsules are made of
100% bovine bone
(with the exception of specific customer requirements otherwise), the premium gelatin type that demonstrates
excellent mechanical properties
and assures compatibility with regard to certain dietary and religious restrictions on other animal sources.
Available in a wide range of color and sizes
used in human medicine, ranging from 5 up to 00, Quali-G™ capsules can be further customized through printing (axial, radial and laser options available), which also functions as an effective anti-counterfeit measure.
An inhalation-grade option is available
with improved microbial and weight specifications
(Commercial information Capsules)
:
Outstanding quality
Favorable powder release from capsule shell
Improved microbiological purity, particularly relevant as the drug material is delivered directly into the lungs
Tighter weight specifications can be provided


Quali-G™ is the
perfect capsule for liquid fills
when band-sealed with
Qualicaps®
Quali-Seal Kits
:
Compatible with a range of excipients that improve bioavailability of poorly soluble actives
Leak-proof, even with liquid formulations when applying the patented band-sealing technology
Tamper-evident, thanks to the proprietary band-sealing technology
Provides an excellent barrier to oxygen penetration
Allows for semi-solid matrix formulation fills at temperatures up to 70°C