prism-g™
Prism-G™, a patented capsule application to help improve the efficiency and efficacy of product development activities.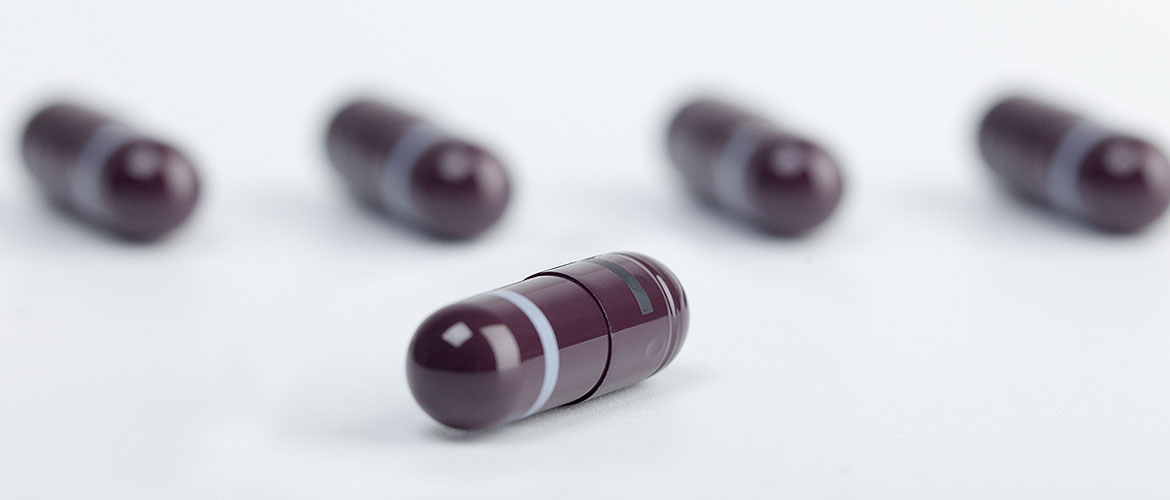 The main advantage of Prism-G™ is that it includes many different colorants in the capsule, allowing initial stability studies to begin without waiting on the determination of final product branding.
FEATURES OF PRISM-G™ CAPSULES


Provides the ability to use a universal capsule for product compatibility trials and method development studies.
Features a wide range of colorants acceptable for use in major pharmaceutical markets.
Is currently available in gelatin in sizes 00, 0EL, and 0-4.
PRISM-G™ FACILITATES THE DRUG DEVELOPMENT TIMELINE
Includes many different colorants in the capsule, assuring the compatibility of materials with the variety of colorants acceptable in the pharmaceutical marketplace
Uses a combination of colorants that offers a wide range of color options for the final commercial product
Is imprinted using the most prevalent pharmaceutical capsule ink formulations
Permits product interaction and performance examination in capsules to start as soon as other product ingredients are available
Eliminates the initial time needed for selection of colors, approval, ordering, delivery, incoming specification set-up, and incoming testing of capsules for compatibility trials
Potentially eliminates the need for repeating compatibility trials due to changes in product trade dress.