The kaiteki company
Enduring, lasting value creation; Qualicaps® contributing to the betterment of individuals, society and the Earth.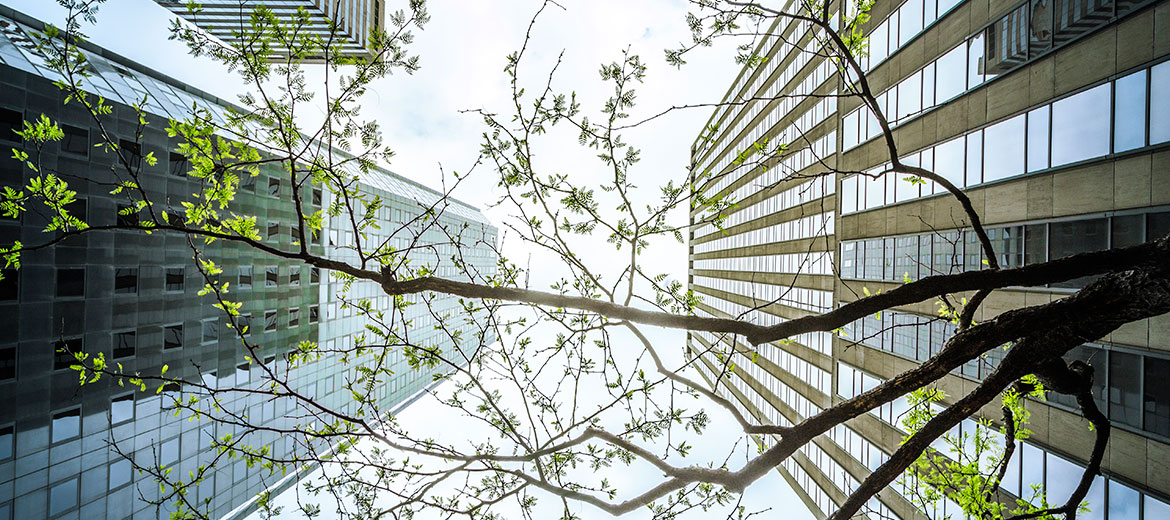 KAITEKI, A VALUE PHILOSOPHY

KAITEKI is the foundation of the Qualicaps® corporate culture and is at the core of our strategy, our management style, and our enterprise-wide responsibility. This concept, unique to Mitsubishi Chemical Group Corporation companies, and the way Qualicaps® integrates it into our day-to-day business differentiates us in the healthcare world, where our customers rely on ethical business partners.

KAITEKI essentially means a sustainable condition that is comfortable for individuals, society, and the Earth, transcending time and generations. Qualicaps® integrates KAITEKI into the business as a value philosophy based on the management of three strategic pillars: economy, technology, and sustainability.

Mitsubishi Chemical Group Corporation (MCGC) aims to achieve a truly KAITEKI society, based on its vision of "Good Chemistry for Tomorrow". "THE KAITEKI COMPANY" defines us as a member of the Group that thinks and acts toward the realization of KAITEKI. Ultimately, the path to achieving KAITEKI consists of a collective consciousness and joint efforts among the nearly 70,000 employees of the MCGC to contribute to the resolution of social and environmental issues through our products and services, and as a driver of innovation.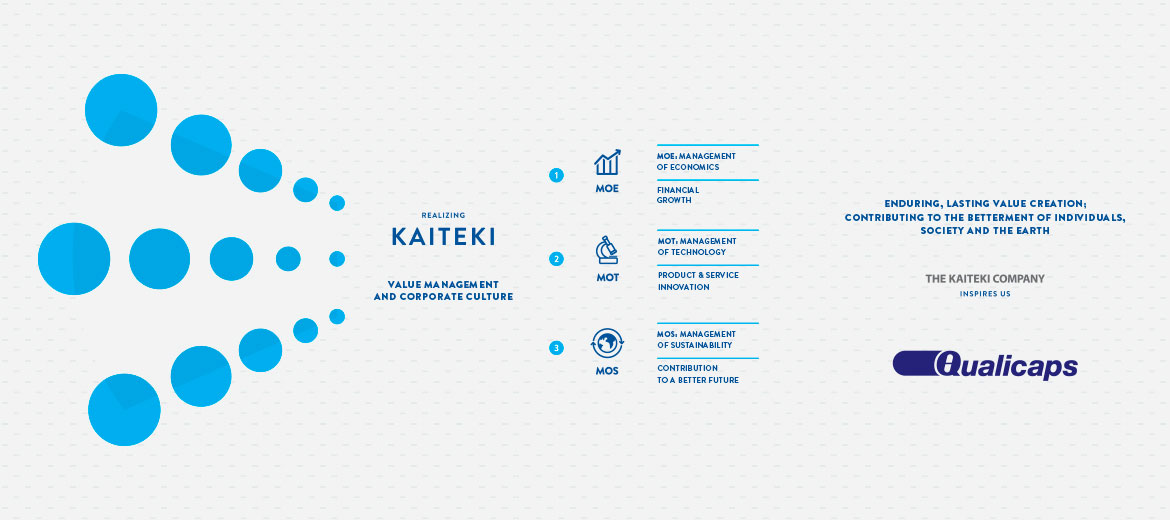 The MCGC symbol for KAITEKI is the frog, which is a very sensitive creature. Its thin, porous skin absorbs chemicals from the air and water, making frogs an indicator of environmental damage.
An area with many frogs represents a local environment likely to be unspoiled, while an area lacking frogs indicates that water or air pollution has most likely occurred.